Today, July 21, 2017, the world has lost Jim McCunn, another shadow warrior whose bravery and contribution to the worlds of intelligence, martial arts, and humanity will not be forgotten. His noble deeds have gone chiefly unmentioned. Jim McCunn risked all and he asked nothing in return in the form of gratitude. Being of service to others was what the now departed James McCunn lived and died for.
If you knew Jim McCunn you can't help but appreciate his unforgettable infectious smile and laugh, or his authoritative commanding presence. Jim loved anything wild — including animals, and he raised wolves and bears. He loved life and lived it to its fullest. Here are some things you might not know about Jim McCunn which will help preserve his legacy.
1. Like myself Jim McCunn was part of a special non official cover program — a shadow warrior who served in the secret services of U.S. and other governments. He worked undercover combating sex trafficking under LA FBI Director Ted Gunderson.
 2. He engaged in black long term ops. For instance, he kept me me under surveillance when he was member of another security detail for Intelligence unit of the United States.
3. In the role mentioned above, Jim McCunn was present at the KUMITE that took place in the Bahamas in November 1975, and he was depicted as one of the agents played by Norman Burton (Helms or Helmer) along with Forest Whitaker in the 1988 film, Bloodsport, based on true events in my life, Frank Dux.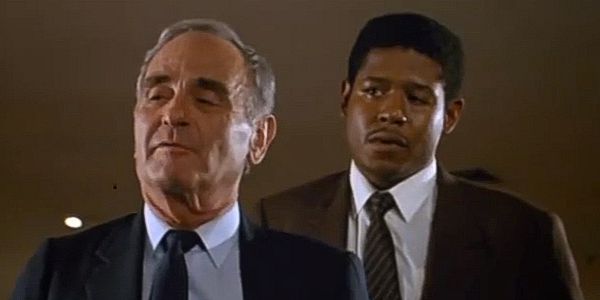 Norman Burton playing Jim McCunn and Forest Whitaker as government agents in Bloodsport.
4. It was Jim McCunn who confirmed for me, along with former National Security Director of the Bahamas, that the KUMITE event took place at a private residence owned by event promoter Huntington Hartford.
5. Jim McCunn watched my back as Grandmaster Day coached me and I would compete and win that event and several other fights.
6. It was Jim McCunn who told me that the people seated in the audience as spectators is what prompted the film footage to be scooped up and deep-sixed. In the audience were Libyan President Muammar Qaddafi and financier Richard Vesco among drug lords and other organized syndicate crime figures whom, if Jim's activities were discovered, would most assuredly kill Jim and his entire family.
7. Part of Jim's duties were to protect me if things went upside down as I was there to infiltrate circles of people of interest to the U.S. Intelligence community. One time things did go terrible wrong and I never knew it at the time because the situation was handled by Jim.
8. Jim McCunn was a Grandmaster of Karate and among the first students of Tadashi Yamashita.
9. He was a former no holds barred bare knuckle martial arts competitor who participated in the same private, by invitation only, IFAA and Society of Black Dragons fight circuit, as well as other circuits. This was why he could move in my closed circles.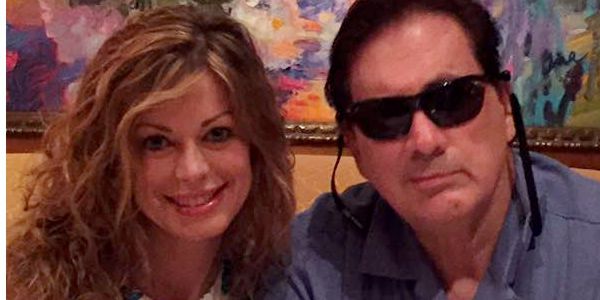 10. If not for Big Jim McCunn, I'd never had the chance to get together with my wife, Keira Schwartz Dux, as Jim helped me break the ice and get to know her by distracting her friend, Jamie Cashion, long enough for me to talk and charm her. He left his table of friends and girlfriend instinctively to help me out. This photo I believe was taken that very same night.
Good bless you Big Jim McCunn, you left some pretty big shoes for others to fill. I will miss, but not forget you. We shall forever toast to your memory and days of yore.